23 Mar

The red carpet

Satan loves nothing more than keeping us in darkness. We've all been there, haven't we? That's why we were so excited to take the Light of Jesus into a new strip club during our Valentine's Day outreach – expanding the EVE sisterhood to reach more and more women with the hope of His unchanging love.

As we headed in, armed with home-baked goods, balloons, and gifts galore, we were stopped short. Entry denied. "You can leave the gifts," we were told, but access to the girls wasn't going to happen.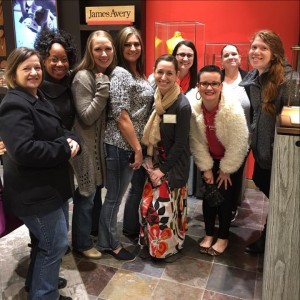 BUT GOD…
As we drove to the club next door, one of our EVE sisters began clapping and singing Victory in Jesus, and others joyfully joined in. Inviting the Holy Spirit into every moment of our night is where real power and purpose are found. When we told our bouncer friend we were denied entry to the new club next door, he proactively walked us back over, introduced us to the manager, and suddenly the red carpet was rolled out before our very eyes. That's how our God works!
While talking with the now-welcoming manager and some of the dancers, one girl piped up and exclaimed, "I know EVE! You take care of ALL THE GIRLS." Darkness loses. Light wins. Come on in!
This is how we continue to expand the family. One conversation at a time. We love. And we don't give up. Just like Jesus.